Here are some inspiring female artists, who channel their thoughts and emotions through words. They use their talents to spread positive emotions, tolerance and peace. More art and details about their work may be found in the book "Zene inspirisane sve(mirom)".
The original artwork is available only in local languages.
Ajsa Tunovic is a freelance journalist from Sarajevo. She won several poetry awards at festivals in Serbia. She writes on the blog "Women's Tafsir" and is preparing a book – a commentary on a verse of the Holy Qur'an from a woman's perspective.
Lemana Turcinovic is a young writer from Zenica. The values she respects the most are dedication to work, courage, ability and perseverance. She believes that the family is the foundation of strength.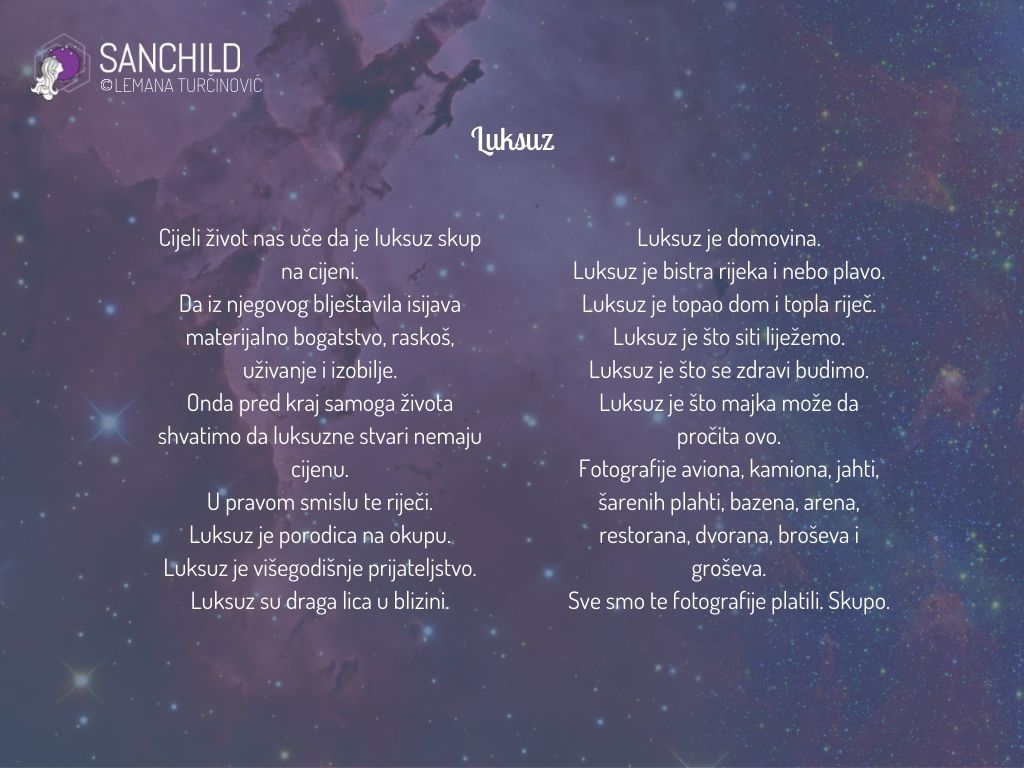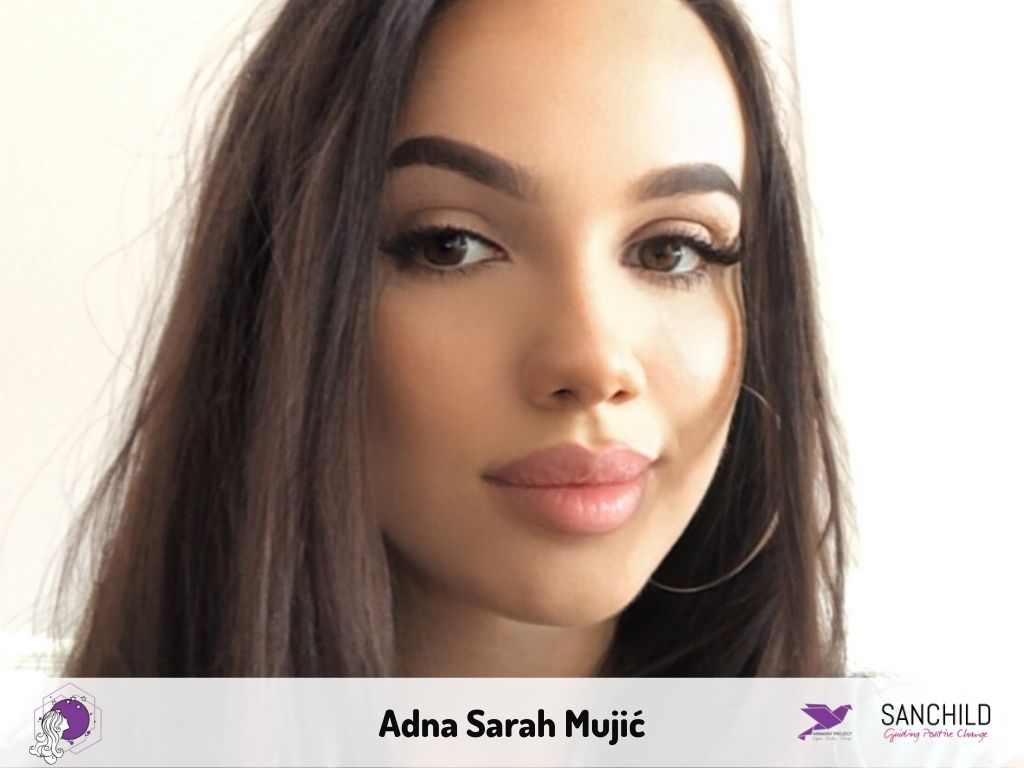 Adna Sarah Mujic graduated from the United World College, studied at Oxford University and the University of Vienna, and is currently a student at the Faculty of Law, University of Sarajevo. She writes poems and short stories, inspired by nature and spirituality.
Dubravka Bandic graduated from the Faculty of Economics in Sarajevo, and for most of her life she worked in Mostar. Poetry is her joy and pleasure, which she pays special attention to after retirement when she started publishing her works.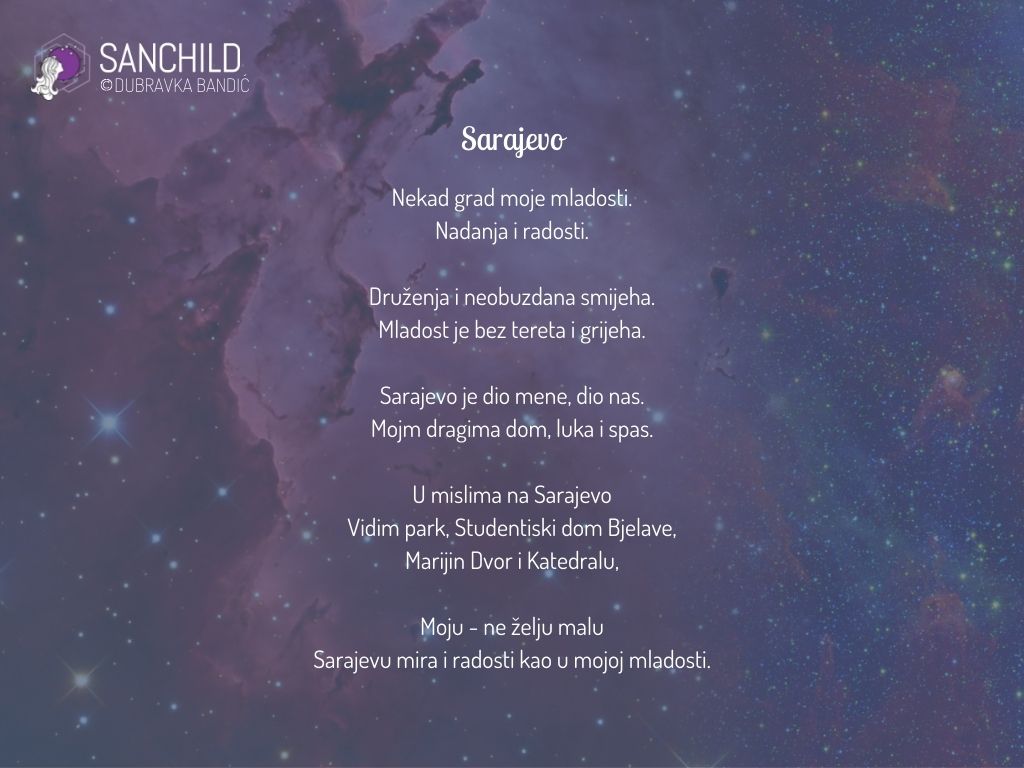 Marijana Secibovic holds a PhD in communications, and works as Assoc. Prof. at the University of Herzegovina. For the last 12 years, he has been writing intensively about the attitude of politics towards education, and she founded several schools in B&H. 
Her work is available at: https://marijanass.com/
Zena nije bice drugog reda
*complete story available in the book
Ajla Kubat holds a master's degree in Food Technology from the University of Sarajevo. She writes to express a deep spiritual message, interwoven with philosophical views on life. Her artwork is found online under the pseudonym "Izbjeglica iz Besmisla".
Marica Vikic holds a degree in Economy from the University of Sarajevo. She is an activist in many NGOs and NFPs, actively working on the position of women in society, tolerance and interfaith dialogue.
Impresija kao pogovor za nas drugi Zbornik
*complete story available in the book
Snezana Topalovic was born in Sarajevo. She started writing essays as a teenager, and her first published book is a story collection "Udahnuto djetinjstvo". She is a co-founder of the art club – "DPU Planeta knjiga".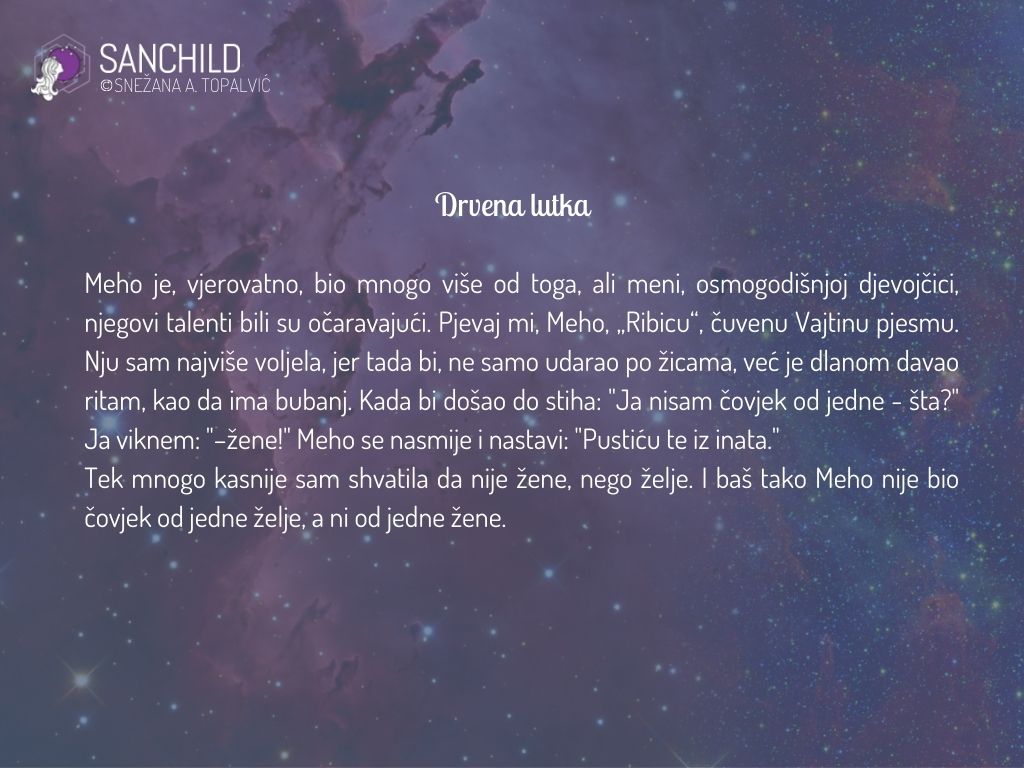 Drvena lutka
*complete story is available in the book
Zdenka Tomic is retired Math and Physics professor from Mostar. She believes that laws in the universe role based on love. She finds her inspiration in spirituality and goodwill is one of her highest values.
Svojim putem
*complete story available in the book
Sanja Hajdukov is a mining engineer and holds MS in Economy. She is an entrepreneur who promotes lifelong learning at the Erasmus Center in Tuzla. She is a certified expert in the development of higher education and QA in B&H.
Snaga je zenskog roda
*complete story is available in the book
Amra Avdakovic is a student at the Faculty of Economics in Tuzla and a longtime activist in the field of youth and women in B&H. Her great wish is to one day be the owner of a restaurant where you can find all the forgotten dishes from the traditional Bosnian cuisine.
Pismo tebi
*complete story is available in the book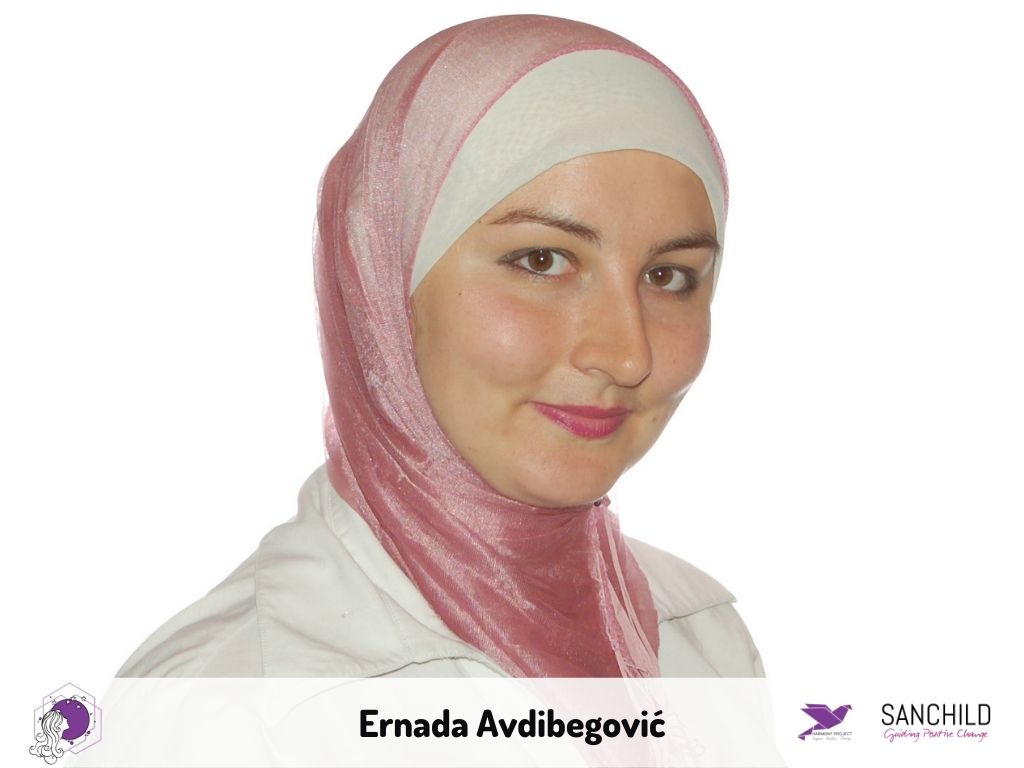 Ernada Fatima Avdibegovic holds MSc in the Department of Social Work (UNSA) and is currently completing MSc in Interreligious Studies and Peacebuilding (UNSA). She is coordinating many projects, especially focusing on women's empowerment.
Ana Tikvesa is a nurse, by profession and writer by passion. She published her first collection of stories "Woman with a scarf" in 2019. She is an activist and humanitarian, founder and president of UG "Mamma M" in Bijeljina.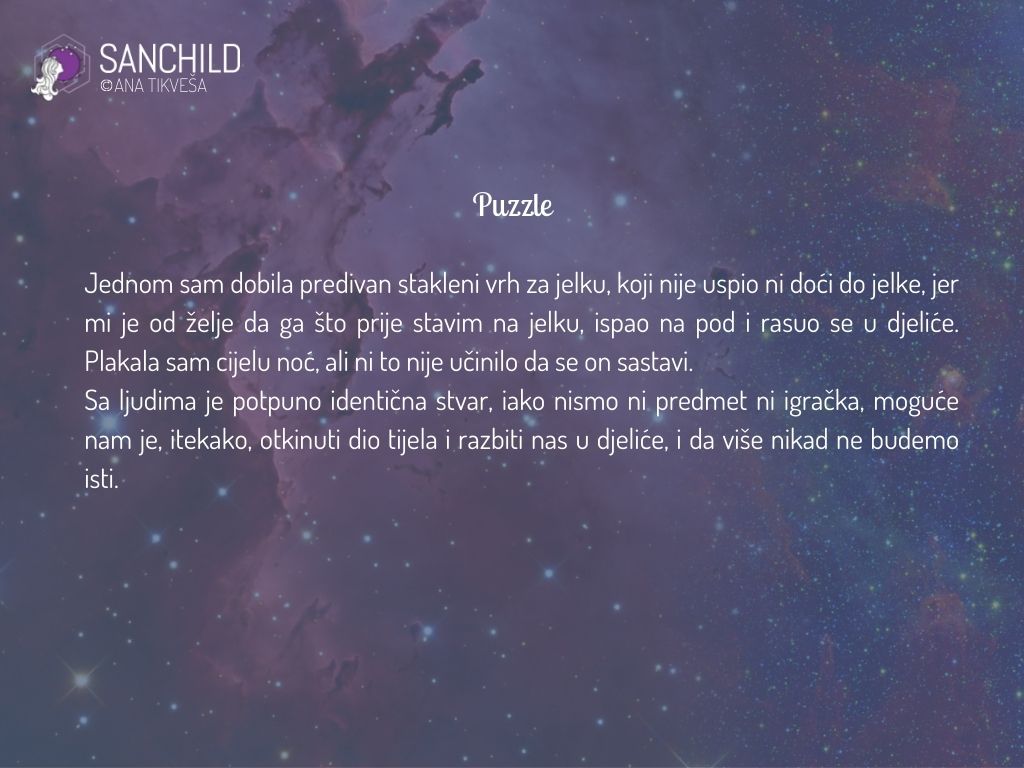 Puzzle
*complete story is available in the book
Edina Heldic-Smailagic is a doctoral candidate at the Faculty of Psychology (UNSA). She has several published books, the last of which is "The Magic Game of Love" (2021). She works as a police psychologist in the Police Training Directorate.
Osmijeh Mona Lize
*complete story is available in the book
Sima Ivankovic graduated from the High School of Management, and at the same time the craft of a female fashion tailor. She gives special love to sewing, embroidery, designing, writing poetry and other creativity.
The views and opinions expressed in this publication are solely those of the authors and do not necessarily reflect the views and opinions of the organizations implementing the project, partner organizations or sponsors. The contents of this publication are the sole responsibility of the authors. Terms used for natural persons in this publication are masculine and refer to males and females.
This is the original artwork provided by mentioned authors and published in the book "Zene inspirisane sve(mirom)". Please do not use it for marketing purposes and without author's permission. For more information, contact us via: info@sanchild.org